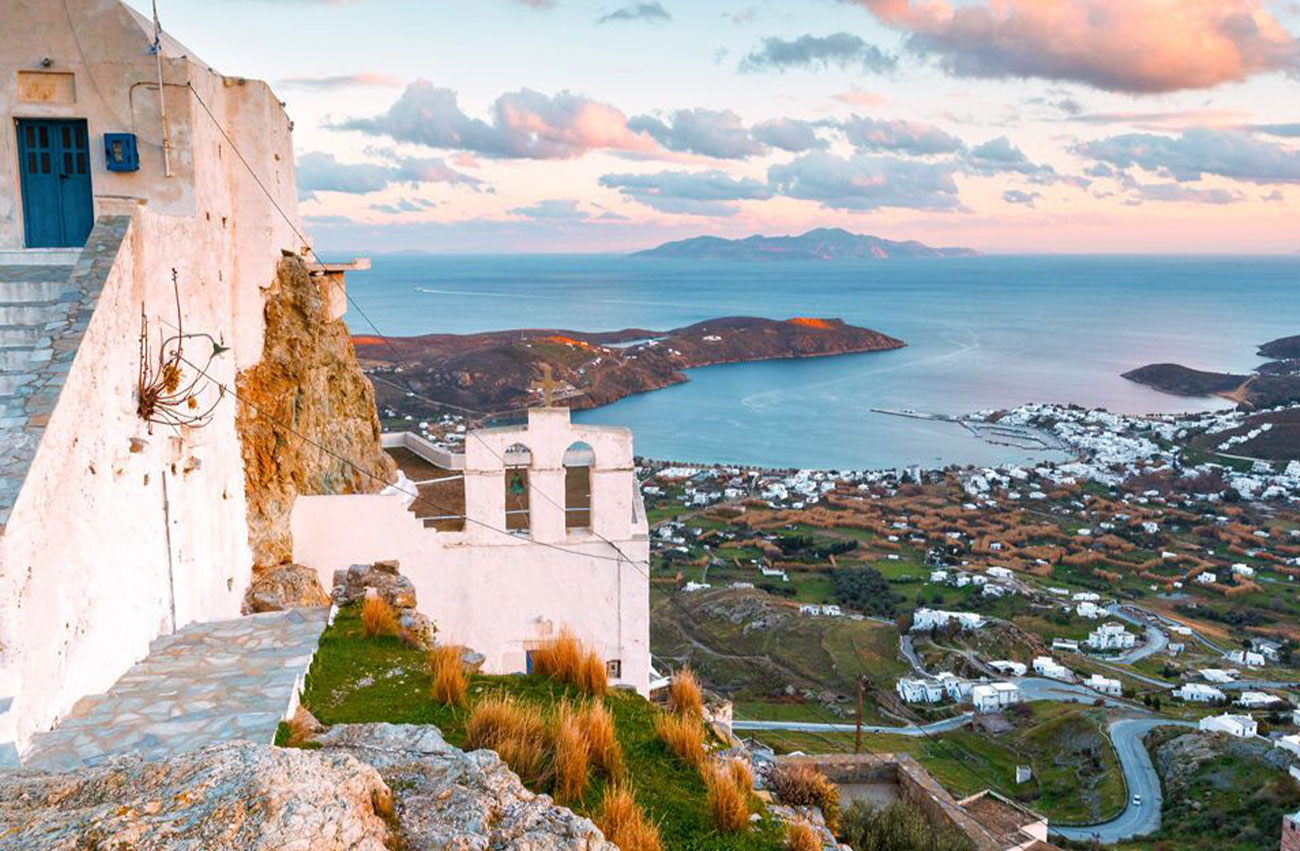 Serifos – Kythnos Cruise
A cruise with the opportunity to explore 2 islands, overlooking the western side of Kythnos, and the neighboring but beautiful Serifos
Departure from Merichas. Embark on our state-of-the-art inflatable boats and enjoy the journey! Embrace your partner because one of the best experiences of your life has just begun. After about 50 Minutes of navigation with amazing sights we will reach Serifos.
Merichas

Serifos

Reconstruction

Psili Ammos Serifos Beach

Skilos beach

West Bays Experiences
Serifos. Stepping towards the castle, whitewashed houses are anchored to the edge of the cliffs. They cut to the east, slump, spill at the same time compact and fluid. They trace the footprints of the ancient land mentioned by Xenophon. The steps lead upwards and upwards to the incredible view of the port and the country of Serifos itself. Here the island becomes a company, as the tables are full of appetizers, raki, coffee drinks. A Cycladic Maze with whitewashed alleys, courtyards and bougainvilleas.
Psili Ammos Serifos Beach. Europe's Best Beach in 2003. Throw in the sunshine Throw in the toys our boats provide, and enjoy a swim in one of the Cyclades' most popular beaches. The large golden sandy beach, with no trace of pebbles and with many shady spots, has been loved by thousands of visitors and proclaimed Europe's best beach in 2003. The landscape is exotic and at the same time dreamy when the lilacs emerge with their whitish blossoms. (Use Snorkelling, SUP, Drone, Go Pro)
Skilos beach. With a bow in the north we are headed by boat to the south-east side of the island of Kythnos. It has sand and white pebbles and its waters are such that make swimming a real pleasure (Snorkelling, S.U.P, Drone, Go Pro)
West Bays Experiences. We left your best for the end. Ally on the way back, the experienced skipper from
Deltaboats will guide you all over the west side of Kythnos
Cruises can be customized according to customer's preferences
There is the option of Departure from your destination at an extra charge
Fuels are included in the price in pre-configured cruises
Already in cruises the boat includes Water, Soft drinks, Juice, Snacks, as well as marine equipment
Music
Sundeck
Bathroom staircase
Shower
S.U.P
Snorkelling
Go Pro Camera
Great experience! The boat and beaches was perfect!The captain was very friendly and played awesome music… I highly recommend it!!